Fuerteventura International Airport Parking
Unbeatable Value Airport Parking
Compare Parking Prices at Fuerteventura Airport
checkBest price guarantee
checkCompare all parking operators
checkOver 4 million happy customers
checkOptions for all budgets
checkFree no-hassle cancellations


Useful information about airport parking at Fuerteventura Airport
Wherever you travel, leaving your car at Fuerteventura International Airport is convenient. Whether you park your car there for a few hours or several days, the airport offers dependable and reasonably priced airport parking lots that suit your needs.
Many parking spaces are open at the terminal, in front of arrivals, departures, and parking. Both long-term and short-term lots, as well as parking spaces available for people with disabilities, can be availed. For parking, the airport offers self-service payment options and online reservations.
At the airport of Fuerteventura, parking is designated as P1. It is very conveniently located, with 945 spaces, and is just a 2-minute walk from the terminal building across the service road.
While there are reserved spaces for people with limited mobility, all areas can be used for long or short-term parking. You must only use appropriate vehicles to get to the airport because the maximum vehicle height is 2.3 meters. The Fuerteventura Airport provides parking services around-the-clock, every day of the week.
Note: All rates mentioned below are subject to change without advance notice. For more information, please visit or call the parking office.
Fuerteventura Airport Parking
Address: El Matorral, s/n, 35610 El Matorral, Las Palmas, Spain
Phone: +34 913 21 10 00
Disabled Parking at Fuerteventura Airport
From parking to boarding the aircraft, passengers with reduced mobility are eligible for a particular level of assistance. FUE ensures that people with limited mobility can take advantage of all the advantages and features of the chosen parking options.
There are accessible spaces for badge holders for passengers with disabilities, and ramps and/or lifts provide access to all areas. There are accessible parking spaces in the P1 parking lot at the airport. Assistance must be requested at least 48 hours before departure to guarantee the quality of the service. It is best to reach there 2.5 hours before your flight takes off.
You can check in advance to see if van lifts are available or use your airline to rent a wheelchair and an electric cart.
Please contact the Parking Office staff by phone at (+34) 913 211 000 for this caliber of exceptional services. You can also speak with the information desk if you want to use this parking service from Fuerteventura Airport.
Passengers with limited mobility can also take advantage of other accessibility services at Fuerteventura Airport. You will be picked up by airport staff after checking in with your airline or using the standing directory when they arrive.
Short-Term Parking at Fuerteventura Airport
The short-term covered parking at the Fuerteventura Airport is perfect for long-term pickups and drops off of family or friends. This choice is practical if you only need parking for a short time. You are two minutes away from the terminal.
The Fuerteventura Airport offers reasonable parking for short stays of up to several hours. The airport provides short-stay options and quick, simple access to the terminal for visitors and travelers. The airport's entire P1 parking lot is easily accessible.
Passengers who want to park for a short time should determine how long they'll stay and make a reservation in advance. You can get discounts in this way so they can pick the parking lot that is most reasonably priced for them.
Long-Term Parking at Fuerteventura Airport
You'll be a happy customer when you return from a trip or vacation and have to leave your car in the care of Fuerteventura Airport's official parking facility.
The Fuerteventura Airport has many excellent options for extended stays. It would be best if you weren't concerned because the airport is well-run, with CCTV monitoring and airport security staff on duty. Compared to other off-site parking garages, the entire P1 parking lot has plenty of spaces and parking spots for extended stays.
Everything is handled efficiently, and you get what you paid for. The benefits of parking their cars are valued by many tourists. You can also benefit from online reservations to get discounts for your extended airport parking to stay.
Parking Rates at Fuerteventura Airport
Since FUE only has one parking area, visitors and travelers looking for a cheap parking spot in the terminal can select places at the official parking area.
Depending on how long you stay, parking prices vary. For the first few minutes, parking in the terminal's parking lot should be free.
The following are the parking costs at the Fuerteventura Airport:
Short-Term Parking Pates at P1
| | |
| --- | --- |
| TIME | RATE |
| 0-30 minutes | Free |
| 1 hour | € 0.55 |
| 2 hours+ | €0.88 per hour |
Long-Term Parking Rates at P1
| | |
| --- | --- |
| TIME | RATE |
| 1-4 days (without online booking) | €10.00 per day |
| 5 days+ (without online booking) | €9.00 per day |
| 1-4 days (with online booking) | €7.50 per day |
| 5 days+ (with online booking) | €6.00 per day |
Other Parking Options at Fuerteventura Airport
The Drop-Off Zone, which is additional parking available at the Fuerteventura Airport and is free to use, is also open. If you drop off passengers, you do not need to park in the parking lot. Although the drop-off area is right outside the terminal building, it is strictly regulated. You are permitted to stop for a maximum of a few minutes.
If you know of any waiting passengers, you can pick them up from this location, but you cannot wait for them. Your car will be immediately towed away if you leave it unattended outside the terminal building, and you'll have to pay to have it returned. Utilizing the thirty minutes of free parking is much preferable.
Payment Methods at Fuerteventura Airport
The following payment and ticket delivery methods are accepted by the Fuerteventura Airport Parking services:
You obtain a ticket from the entry machine to enter the parking lot and keep the ticket with you while parking.
Both the arrival and departure halls have payment terminals. The machines provide change and accept all coins and notes in the euro.
Credit card payments can also be made at a payment counter in the terminal. After paying, you have 20 minutes to leave the parking lot.
You can make a reservation for any parking space online and pay immediately. You must pay at the parking lot exit if you don't make a reservation online.
Aena Club members also get additional discounts. On the airport's website, you can find more details.
Parking Tips at Fuerteventura Airport
Puerto del Rosario is 6 km from Fuerteventura Airport, which can be reached in less than 10 minutes by car.
The airport exit is where you exit the FV-2 highway from either direction. To get to the terminal and then to parking, follow the signs. For rental car returns, there is a clearly marked entrance; however, to access the main parking area, follow the signs to P1.
Driving in Fuerteventura is typically straightforward and stress-free as long as you abide by the rules and keep the right side of the road. Roads are in good condition in most parts of the island, and it's easy to go on the island.
Use caution when navigating roundabouts at intersections. Most of the island's roads are in good condition, making driving simple.
Drive carefully on the road through the Corralejo Dunes as many tourists pull out of their spots without giving way.
Parking Operators at Fuerteventura Airport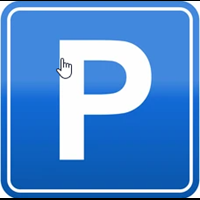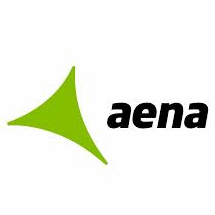 Car Parks at Fuerteventura Airport
| Name | Address | Opening Hours | On Airport Grounds | |
| --- | --- | --- | --- | --- |
| Parking Lot | Calle Veintitrés de Mayo, 35600 Puerto del Rosario (Las Palmas), Spain | - | close | |
| Parking Garage/House | Calle Veintitrés de Mayo, 35600 Puerto del Rosario (Las Palmas), Spain | - | close | |
| Parking Lot Hospital | 35600 Puerto del Rosario (Las Palmas), Spain | - | close | |
| Fuerteventura-Aparcamiento | 35600 Puerto del Rosario (Las Palmas), Spain | Mon-Sun: 00:00 - 24:00 | close | |
| Calle Caracas | 35600 Puerto del Rosario (Las Palmas), Spain | Mon-Sun: 00:00 - 24:00 | close | |
| Fuerteventura-Aparcamiento | 35600 Puerto del Rosario (Las Palmas), Spain | - | close | |
Map of Car Parks at Fuerteventura Airport Frequently Asked Questions - Fuerteventura Airport Parking
question_answer Which parking facilities are open 24 hours at Fuerteventura Airport?

The following car parks are open 24 hours at Fuerteventura Airport:

question_answer Which car parks are concrete/tarmac at Fuerteventura Airport?

The following car parks at Fuerteventura Airport are concrete or tarmac:

question_answer Which car parks have disabled parking at Fuerteventura Airport?

The following car parks offer disabled parking at Fuerteventura Airport:

question_answer Which car parks at Fuerteventura Airport have no height restrictions?

The following car parks at Fuerteventura Airport have no height restrictions:

question_answer Which car parks at Fuerteventura Airport are insured?

The following car parks are insured at Fuerteventura Airport:

question_answer Which car parks at Fuerteventura Airport allow me to keep my keys?

The following car parks at Fuerteventura Airport permit owners retaining their keys:

question_answer What covered parking is available at Fuerteventura Airport?

What covered parking is available at Fuerteventura Airport?

question_answer Which are the best rated car parks at Fuerteventura Airport?

The best rated car parks at Fuerteventura Airport are:

question_answer Which car parks at Fuerteventura Airport can be found on the Airport grounds?

The following car parks can be found on the Airport grounds at Fuerteventura Airport:

{"@context":"https://schema.org","@type":"ParkingFacility","name":"Parking General P1 AENA Aeropuerto Fuerteventura","address":" Puerto del Rosario Las Palmas 35610","geo":{"@type":"GeoCoordinates","latitude":28.452474,"longitude":-13.8702},"openingHours":"Mo-Su"}