Taxi Transfers To and From Fuerteventura Airport



Fuerteventura Airport Taxis - Fares, Distances And Where To Find Them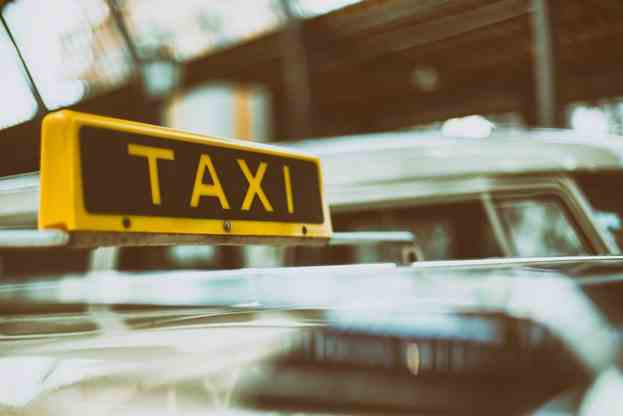 Fuerteventura Airport serves the island of Fuerteventura, which is one of Spain's Canary Islands that are famous for their fabulous beaches and spectacular natural landmarks. The airport is located on the eastern coastline, just five kilometres from Puerto del Rosario, the capital city of the island, and nearby many popular tourist resorts. The island is not very large, with all areas within an hours drive of the airport. Fuerteventura Airport taxis provide transport from the airport to all island destinations, and take departing passengers back to the airport as well, in time for their flight. Taxis are a good way to travel the island, even though they are more expensive than the bus services available.
Taxis at Fuerteventura Airport are easily located, just in front of the arrivals hall, and there are always several waiting for passengers, therefore it is unlikely that a reservation will be required. However, passengers arriving at the airport are welcome to book their taxi service in advance, by calling 928 850 216, or 928 855 432. All arrival flights at Fuerteventura Airport deliver their passengers to the ground floor of the single terminal building, where the baggage reclaim area is located as well. A number of other facilities can also be found in this area, such as a tourist information office, tour operators, a cash machine and the car hire companies of the airport. Passengers on departure flights will check-in on the ground floor, but will then proceed to the boarding lounge found on the first floor of the building, and board their aircraft from one of 44 gates.
Passengers of Fuerteventura Airport are advised to only use the official airport taxi services, as it is often the case when new arrivals are approached by illegal taxi operators, who may not be permitted to offer their services from the airport. Simply decline any offers made, and proceed to the vehicles waiting in the taxi rank. The official taxi drivers will never approach anyone in the arrivals hall, but will be waiting alongside their taxis. There may be no way to lodge a complaint should you be overcharged by an illegal taxi operator, or to report service which is below the average expected standard of quality. If you are unsure of how to find the right taxi, assistance will be offered from the information desks within the arrival areas.
Although taxi drivers are mostly honest and friendly, and operate according to the law, it is wise to find out the average price to your destination before getting into the taxi. A board displaying prices is available at the airport, and in this way, you can be aware if the driver is taking chances. Tourists who speak no Spanish are particularly vulnerable, therefore try to also learn a few words in the home language regarding taxi services. Taxis in Fuerteventura operate with a meter, which is a device which records the length of the journey. The taxi fare is then calculated accordingly. Passengers are permitted to ensure that the meter of the taxi is turned on, and is in working condition.
Keep in mind however, that there are charges in addition to the metered rate, and that taxi journeys between the hours of 22:00 and 06:00 (weekdays), and all day on weekends and public holidays are more expensive. There is an airport supplement charge of €1.65 applicable to all taxi journeys from the airport, and waiting fees of €14.53 per hour. It is also recommended to discus the fare for the journey with your driver before leaving the airport. Below are some popular destinations from Fuerteventura Airport, and their average taxi fares during normal weekday hours.
To the south of the island, Tarrajelejo - €55.00, Costa Calma - €69.00, Hotel Esquinzo - €85.00, Club Aldiana - €88.00 and Jandia Playa - €93.00. Passengers travelling to the north of the island: Oliva Beach and Tres Islas - €40.00, Corralejo - €44.00 and El Cotillo - €57.00. An extra few Euros can be added to these prices if travelling during hours of Fare 2, for later at night, weekends and holidays.
Fuerteventura Airport taxis may provide special vehicles for disabled passengers, and car seats for small children. These services are best reserved in advance. However, to ensure a comfortable journey for families or disabled passengers in need of special services, or for larger groups of travellers, a private transfer may be ideal. Private transfers are offered by several companies, and in vehicles of varying sizes. The average costs of private travel is usually similar to that of a taxi, if not a bit cheaper. Whether a private transfer or taxi is used from Fuerteventura Airport, will depend on the passenger's individual preferences.